Binnenzonwering - Showroom
In onze showroom vindt u voorbeelden van alle productsoorten. U kunt ter plaatse zien hoe de uitvoering is en hoe de bediening werkt. Door de producten in het echt te zien kunt u perfect beoordelen of ze voldoen aan de eisen van functionaliteit en uitstraling.
Alle keuzeopties zijn per productsoort ondergebracht in 1 of meerdere verzamelboeken waarin u alle kleuren en speciale afwerkingen kunt bekijken. Tevens zijn er van diverse producten gemakkelijke kleurwaaiers waarin alles overzichtelijk bij elkaar zit. Het is tevens mogelijk waaiers of boeken mee te nemen om thuis te bekijken. Ook kan er voor u gratis een staal aangevraagd worden.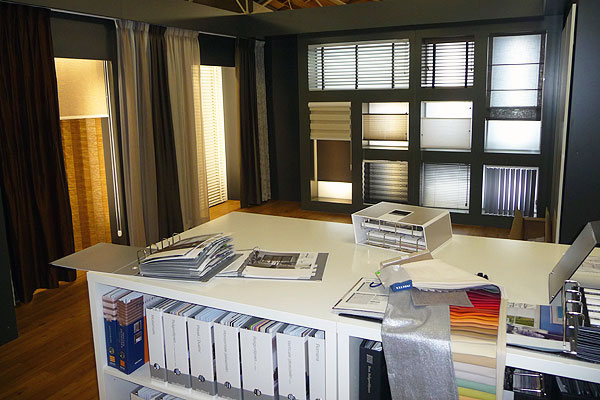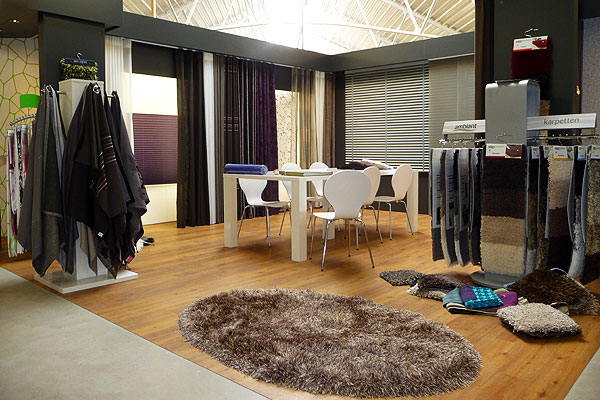 Colormyinterior is a specialist in wall and window decoration. Founded in 1947 and online since 1999. Our collection mainly consists of wallpaper & photo wallpaper, curtains & blinds, adhesive film & static window film, but also carpets & floor coverings, decorative profiles and paint.
With us you will find a very diverse range, a very large selection of the most beautiful products from the middle to the higher segment. A wide choice for those who want something different.
Could you use some help to make the right choice? Our stylists are happy to help you with color and interior advice. This is possible without obligation in our showroom, but also at your home or business location in the Eindhoven area. Both for private individuals and interior projects for companies.