Rolgordijnen
Bent u op zoek naar rolgordijnen op maat gemaakt. In onze showroon in Eindhoven presenteren wij met vele voorbeelden raamdecoratie.
Onze stylisten helpen u graag met het maken van de juiste keuze en voorzien u graag vrijblijvend van gratis advies.
Een relatief goedkope raamdecoratie die in tal van stofvarianten verkrijgbaar is.
Maar ook een uiterst decoratief product gezien de talloze mogelijkheden om het product af te werken zoals decoratieve stiksels, latten, schulpranden, ingeslagen ringen en andere decoraties. Door de vele variaties kunnen rolgordijnen zowel in een trendy, modern, als klassiek interieur toegepast worden.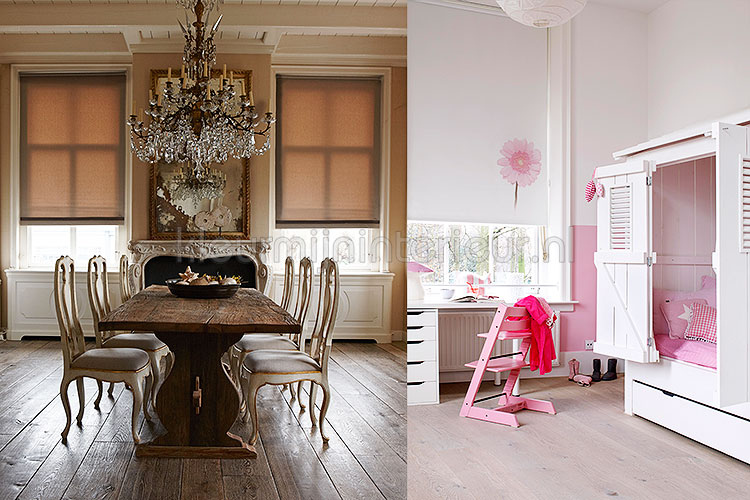 Grote collectie
Lichtdoorlatende kwaliteiten
Verduisterend
Screens voor werkruimtes.
Transparante screens filteren het felle daglicht, voorkomen schittering op uw beeldscherm en werken warmtewerend
Warmtewerende kwaliteiten
Vuil- en vochtbestendige soorten
(eenvoudige reinigbaar en uitermate geschikt voor keuken en badkamer)
Motieven en/ of structuren
Kinderdessins
Rolgordijn en hor ineen
Opties:
met koof
met decoratieve bies
met prints
decoratieve onderlat
schulpranden
stiksels etc.
Al onze rolgordijnen worden exact op maat geleverd.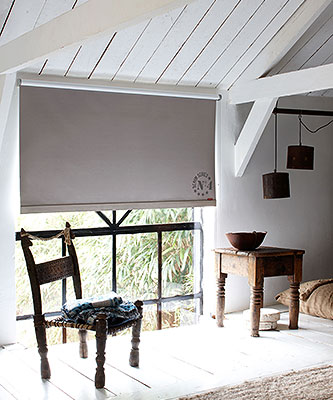 Project geschikt
projectkwaliteit (FR) beschikbaar.
Slaapkamer geschikt
verduisterend doek beschikbaar evenals een cassettesysteem om het geheel af te sluiten.
Keuken geschikt
goed wasbare varianten beschikbaar.
Kiep-kantelramen
kan met zijgeleiding geleverd worden waardoor goed toepasbaar.
Dakramen
kan met cassette geleverd worden als het verduisterend moet worden en met zijgeleiding als dat niet noodzakelijk is. Kan als uitvoering in een Velux systeem geleverd worden.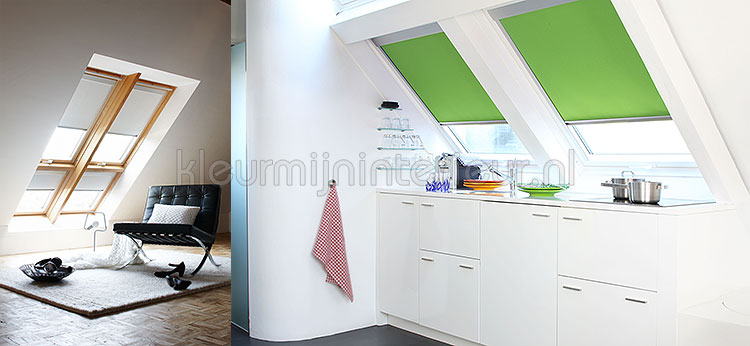 Colormyinterior is a specialist in wall and window decoration. Founded in 1947 and online since 1999. Our collection mainly consists of wallpaper & photo wallpaper, curtains & blinds, adhesive film & static window film, but also carpets & floor coverings, decorative profiles and paint.
With us you will find a very diverse range, a very large selection of the most beautiful products from the middle to the higher segment. A wide choice for those who want something different.
Could you use some help to make the right choice? Our stylists are happy to help you with color and interior advice. This is possible without obligation in our showroom, but also at your home or business location in the Eindhoven area. Both for private individuals and interior projects for companies.