Bent u op zoek naar dupli gordijnen op maat gemaakt. In onze showroon in Eindhoven presenteren wij met vele voorbeelden raamdecoratie.
Onze stylisten helpen u graag met het maken van de juiste keuze en voorzien u graag vrijblijvend van gratis advies.
Dupligordijn bestaan uit 2 lagen en heeft daardoor een evenwichtige plooi en mede daardoor als voordeel dat er geen koordgaatjes zichtbaar zijn. Het product heeft een warme uitstraling en is verkrijgbaar in vele kleuren. Het product heeft in opgetrokken toestand een minimale pakkethoogte en is in z`n geheel slank van karakter. Indien er maar weinig ruimte (qua diepte) beschikbaar is is het ideaal toepasbaar.
Ook geschikt voor grote ramen, serres en dakramen. Met dit product is een optimale verduistering te bereiken.
Tevens geluiddempend en isolerend doordat de honigraatstructuur een ruimte creŽert voor stilstaande lucht. Stilstaande lucht is een uitstekende isolator, die de warmte binnen houdt bij kou of juist buiten houdt bij hoge temperaturen
Regel eenvoudig de mate van lichtinval en privacy met de optie vrij pakket. Waarmee u het gordijn zo in kunt stellen dat het pakket vrij komt aan de bovenzijde om licht of zicht door te laten.
Ontdek de eindeloze variatie!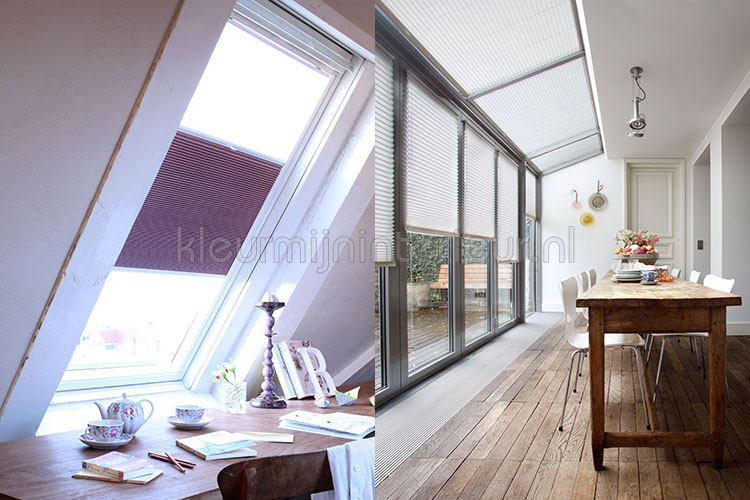 Duplistoffen hebben een plooibreedte van 25, 32 of 64 mm.
Grote collectie
transparante, decoratieve soorten
lichtdoorlatende soorten
verduisterende soorten
warmtewerende kwaliteiten
vocht- en vuilwerende kwaliteiten
Veel stoffen hebben een witte achterkant wat zorgt voor een mooie uniforme look aan de buitenkant en verbeterde warmtewering.
Opties
Bovenbakken in tal van kleuren leverbaar.
Bediening zowel mogelijk met bedieningsgreep als met optrekkoord.
Tal van pakketmogelijkheden.
2 soorten doek in 1 product.
Combineer een lichtdoorlatend doek met en verduisterend of juist heel licht doorlatend product.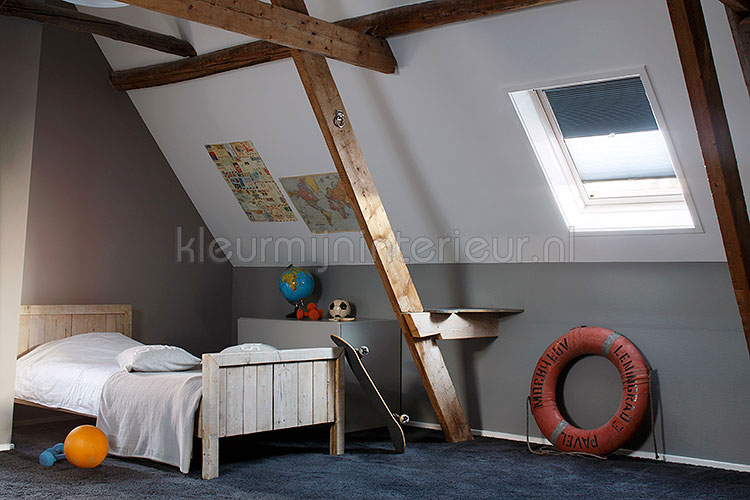 Bijzondere raamvormen
bij uitstek geschikt voor bijzondere raamvormen. Van driehoeksramen en trapeziumramen tot ronde ramen en serres.
Project geschikt
ja, projectkwaliteit (FR) beschikbaar
Slaapkamer geschikt
ja, verduisterend doek beschikbaar evenals een cassettesysteem om het geheel af te sluiten.
Keuken geschikt
ja, goed wasbare varianten beschikbaar
Badkamer geschikt
ja, goed vochtbestendige kwaliteiten beschikbaar
Kiep-kantelramen
kan met zijgeleiding geleverd worden waardoor goed toepasbaar
Dakramen
ja, kan met cassette geleverd worden als het verduisterend moet worden en met zijgeleiding als dat niet noodzakelijk is. Kan als uitvoering in een Velux systeem geleverd worden.