Bent u op zoek naar vouwgordijnen op maat gemaakt. In onze showroon in Eindhoven presenteren wij met vele voorbeelden raamdecoratie.
Onze stylisten helpen u graag met het maken van de juiste keuze en voorzien u graag vrijblijvend van gratis advies.
Het recht hangende vouwgordijn kan eenvoudig in segmenten opgetrokken worden met een bedieningsketting. de pakkethoogte is vrij te bepalen. Vouwgordijnen geven een warme uitstraling. Een vouwgordijn is makkelijk te reinigen doordat de stof makkelijk los te koppelen is van het systeem. Veel mogelijkheden qua stof in zowel lichtdoorlatend als verduisterend.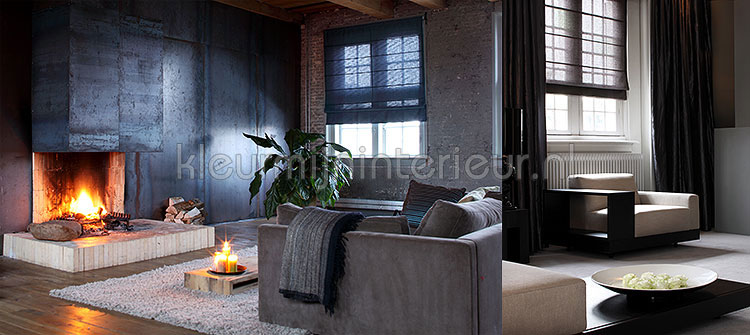 Zeer grote collectie. Een vouwgordijn kan van vrijwel elk gewenste stof geleverd worden.
of het nu transparant, lichtdoorlatend of verduisterend is.
Opties:
Een vouwgordijn kan gevoerd worden.
Optioneel met of zonder baleinen. Baleinuitvoeringen zijn divers (ingestikt, opgestikt ed.)
Met decoratieve bies
Rand-afwerkingen met contrasterende kleur mogelijk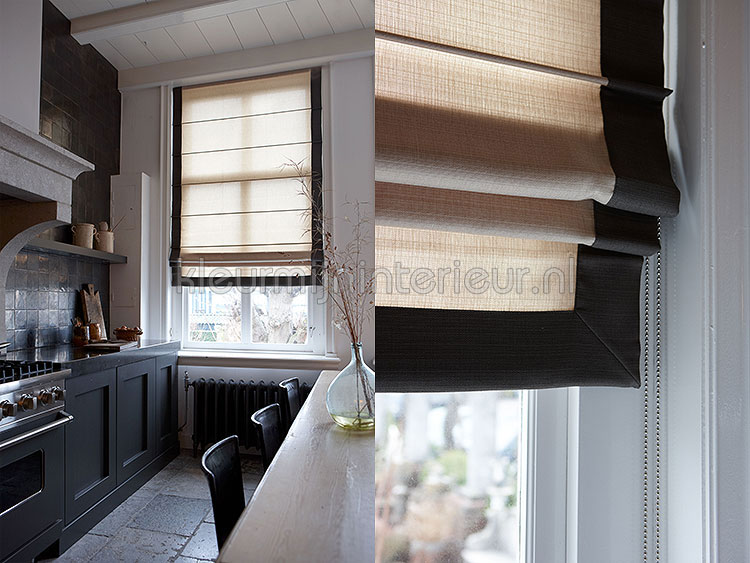 voorbeeld met decoratieve bies
Bijzondere variant
De Romana rolt op als een rolgordijn. Open gepositioneerd verdwijnt de stof in zijn geheel in een mooie cassette. Tevens is de Romana ook met een Top-Down optie leverbaar. Hiermee kunt u het raam aan de onderzijde afdekken en zo privacy creëren met behoud van voldoende lichtinval aan de bovenzijde. Beperkte stofkeuze.
Project geschikt
projectkwaliteit (FR) beschikbaar
Slaapkamer geschikt
verduisterd goed
Keuken geschikt
ja, indien voor een goede maatvaste en wasbare stof gekozen wordt.
Badkamer geschikt
minder, stof kan gaan schimmelen indien niet goed geventileerd wordt.
Kiep/ kantelramen
ja, kan met zijgeleiding geleverd worden
Dakramen
nee
Colormyinterior is a specialist in wall and window decoration. Founded in 1947 and online since 1999. Our collection mainly consists of wallpaper & photo wallpaper, curtains & blinds, adhesive film & static window film, but also carpets & floor coverings, decorative profiles and paint.
With us you will find a very diverse range, a very large selection of the most beautiful products from the middle to the higher segment. A wide choice for those who want something different.
Could you use some help to make the right choice? Our stylists are happy to help you with color and interior advice. This is possible without obligation in our showroom, but also at your home or business location in the Eindhoven area. Both for private individuals and interior projects for companies.