Afbeelding Aanleveren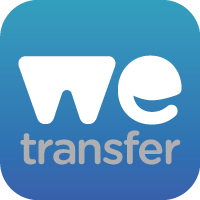 Afbeeldingen worden niet in onze showroom beoordeeld op kwaliteit.
Een afbeelding graag naar ons versturen, bij voorkeur via de gratis dienst:
wetransfer.com
.
Via WeTransfer kunt u tot 2 GB gratis bestanden uploaden.
Wij ontvangen automatisch een link van het bestand.
Een eventueel aanbod voor een uitgebreid pakket van WeTransfer mag u negeren middels SKIP, dit is niet nodig.
Prijs berekenen van een fotoproduct kan op onze pagina
prices - order
.
Afbeelding aanbieden via Dropbox of verglijkbaar medium. Wij downloaden uw afbeelding(en). Stuur ons via e-mail de juiste link.
Afbeeldingen aanleveren op een USB-stick kan ook. U kunt u per post versturen naar ons contact address (nl).
Opgestuurde hardware wordt niet retour gezonden.

Data bij voorkeur digitaal versturen via wetransfer.com
Bijna elke originele afbeelding gemaakt met digitale camera voldoet, thumbnails (voorbeelden) of kleine internet foto-tjes niet.
Bij voorkeur een afbeelding van 3 megapixels (pixels breed x hoog), minder megapixels voldoet soms ook wel. Stuur het ons ter beoordeling.
Doorgaans ontvangen we JPG bestanden, maar elk ander bestandsformat kunnen we ook verwerken, TIFF, RAW, EPS, AI, PDF, BMP ...enz
Of uw bestand RGB of CMYK is, dat maakt voor ons niet uit.
Pixelvorming (minsteck-effect) en kleurruis (rood/groen/blauw schaduw) onderdrukken we vanzelfsprekend.
Niet elke afbeelding wordt 'zomaar' in productie genomen.
Wij controleren na ontvangst altijd of uw afbeelding voldoet.
U ontvangt daarna een voorbeeld in de juiste breedte/hoogte verhouding.
Wanneer nodig wordt uw afbeelding bewerkt, zie ook hieronder.
Mocht uw afbeelding om welke rede dan ook niet voldoen dan wordt u geïnformeerd,
en indien mogelijk een alternatief geboden.
Colormyinterior is a specialist in wall and window decoration. Founded in 1947 and online since 1999. Our collection mainly consists of wallpaper & photo wallpaper, curtains & blinds, adhesive film & static window film, but also carpets & floor coverings, decorative profiles and paint.
With us you will find a very diverse range, a very large selection of the most beautiful products from the middle to the higher segment. A wide choice for those who want something different.
Could you use some help to make the right choice? Our stylists are happy to help you with color and interior advice. This is possible without obligation in our showroom, but also at your home or business location in the Eindhoven area. Both for private individuals and interior projects for companies.