Behanglampen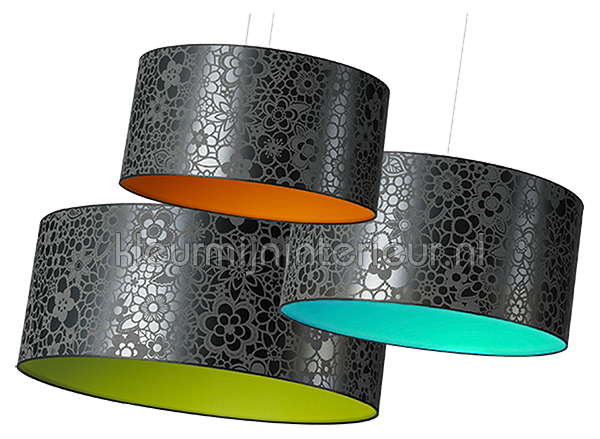 binnenzijde: oranje, grasgroen, aqua. bies: zwart
Van bijna elk behang kan een behanglamp worden gemaakt.
Behangranden en fotobehang uitgezonderd ivm met de afmeting. De hoogte kan variëren tussen 20 en 45cm, de diameter van 20 tot maximaal 60cm.
Voor de binnenzijde is het mogelijk een keur chinz stof te kiezen, of standaard wit PVC.
Elke behanglamp wordt aan boven en onderzijde afgewerkt met een smalle bies. De kleur bies is naar keuze. De gemiddelde levertijd is 5 tot 10 werkdagen.
Deze levertijd is exclusief de levertijd van het behang, indien niet op voorraad.
Kies via onze website, categorie behang, een behangdessin naar keuze. Klik op knop behanglamp samenstellen.
Vervolgens kunt u hier kiezen voor de kleur aan de binnenkant en de bies kleur.
Daarnaast heeft u ook de keuze uit een aantal pendels of geen pendel.
Hierna wordt de totaalprijs weergegeven en kunt u uw behanglamp in winkelwagen plaatsen.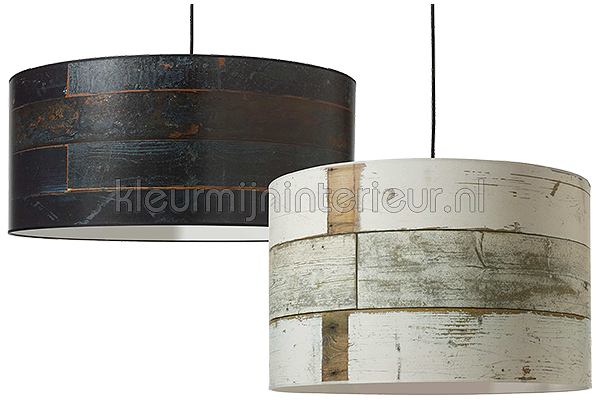 behanglampen met sloophout dessins van PietHeinEek
binnenzijde: wit. bies: links zwart / rechts wit.
Colormyinterior is a specialist in wall and window decoration. Founded in 1947 and online since 1999. Our collection mainly consists of wallpaper & photo wallpaper, curtains & blinds, adhesive film & static window film, but also carpets & floor coverings, decorative profiles and paint.
With us you will find a very diverse range, a very large selection of the most beautiful products from the middle to the higher segment. A wide choice for those who want something different.
Could you use some help to make the right choice? Our stylists are happy to help you with color and interior advice. This is possible without obligation in our showroom, but also at your home or business location in the Eindhoven area. Both for private individuals and interior projects for companies.