Vacature
Wij zijn voor onze showroom in Eindhoven op zoek naar een leuke collega.
Wanneer je voldoet aan volgend profiel stuur dan een e-mail naar onderstaand adres.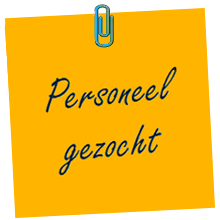 20-35 uur per week
Werken in het weekend hoort erbij. Dat zijn ook de leukste dagen om te werken qua klanten!
U adviseert klanten op het gebied van behang, gordijnen, zonwering en vloeren.
U denkt mee hoe een klant zijn droominterieur kan verwezenlijken in welke stijl of budget dat ook mag zijn.

Ervaring in woningstoffering heeft de voorkeur alsmede verkoop kennis.
De functie is ook combineerbaar als u reeds stylist bent en er nog iets bij zoekt of juist uw kennis wil vergroten op dit vlak.
Bepaalde tijd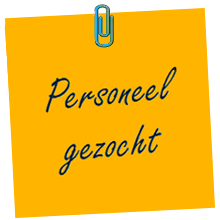 Voorkeur leeftijd 15-17 jaar
Leeftijfindicatie is vanwege het maximale beschikbare budget.
Zaterdag 6,5 uur per dag / week.

Diverse ondersteunende werkzaamheden in onze showroom.

Woon je in Eindhoven of directe omgeving en spreekt onze vacature je aan!
Stuur dan een e-mail met motivatie naar
sollicitatie@kleurmijninterieur.nl
Gelieve
niet telefonisch
te reageren.